Preview and publish projects
If you want to share your new site with someone, but you're not ready to show the entire world yet, you can use a read-only preview link.
Preview
Open the project you want to share. In the editor, click on Preview on the top right. This automatically opens a new window that shows your site. Copy the URL from the browser and share it with whoever you want!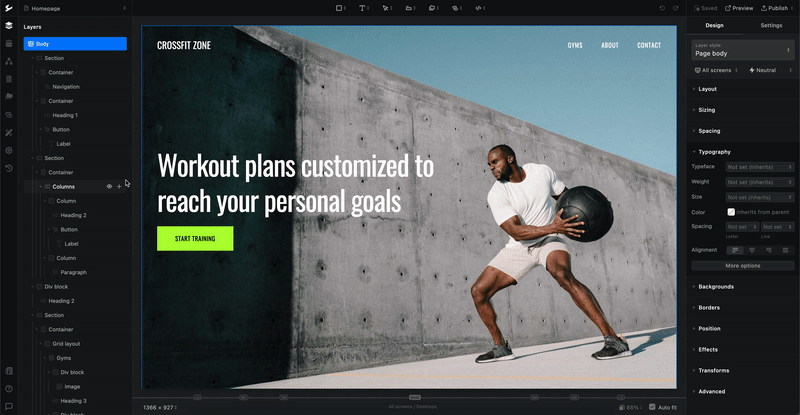 Publish
To make your finished site publicly available, simply click the Publish button on the top right in the editor. Your website will now be available on a Ycode subdomain.
Tip: Change the URL by adding a custom domain.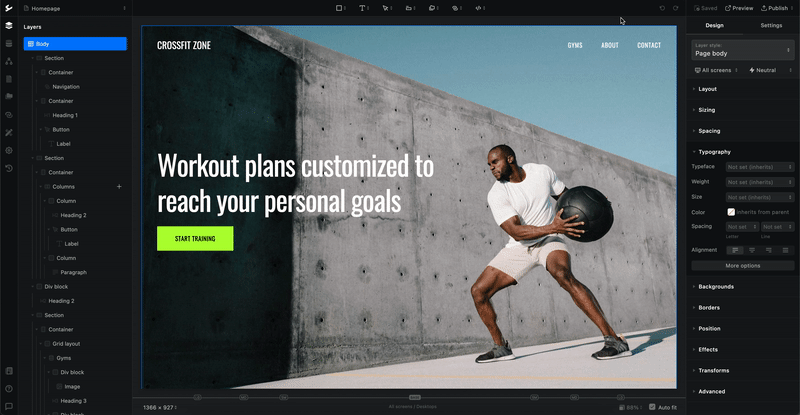 Unpublish
Change of heart? No worries! You can unpublish your website at any time, instantly.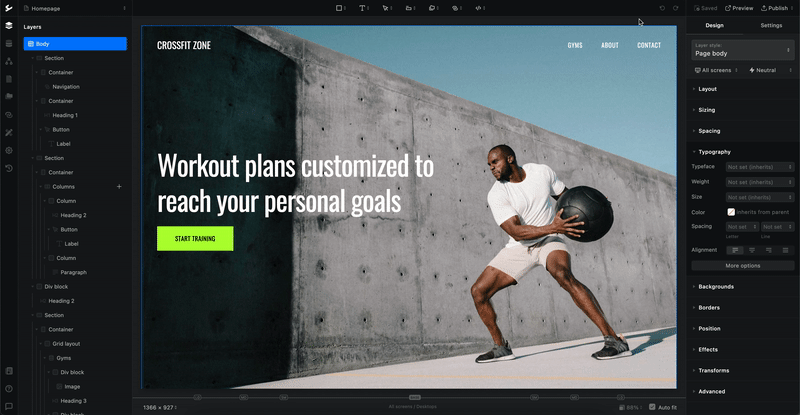 Once you decide it's time to take the stage again, simply press Publish in the editor to instantly launch your website publicly.