Project transfer
Looking for a more easy way to transfer and change the ownership of projects?
With the Ycode transfer feature, you can relocate projects from one account to another. Read on to learn how to do this step by step.
Transfering projects in Ycode
First, you need the Account ID of the account you want the project to be transferred to. If it's an account you don't have access to, you can ask the account owner to give you this information.
To find the Account ID, navigate to the main account dashboard where you'll see an overview of all your projects. On the left-hand side, click on Account settings and you'll see the Account ID.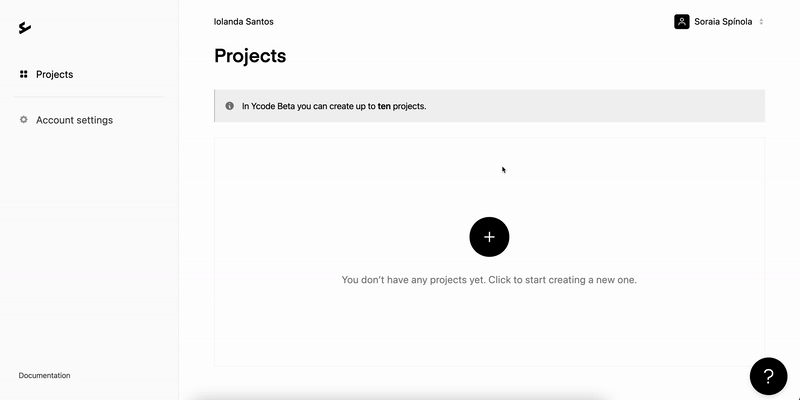 Head back to your dashboard by clicking on Projects. Hover above the project you want to be transferred to the other account. You'll see the horizontal ellipsis icon on the top right. Click and open Settings.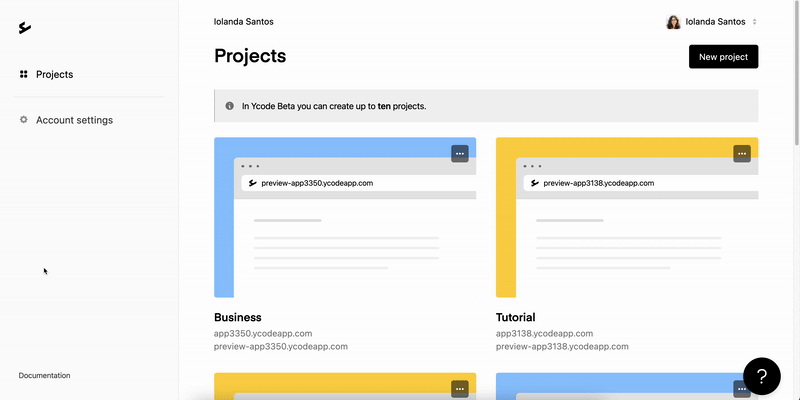 Under General settings, you'll see Project ownership. Click on Transfer project. Now paste the Account ID you just copied.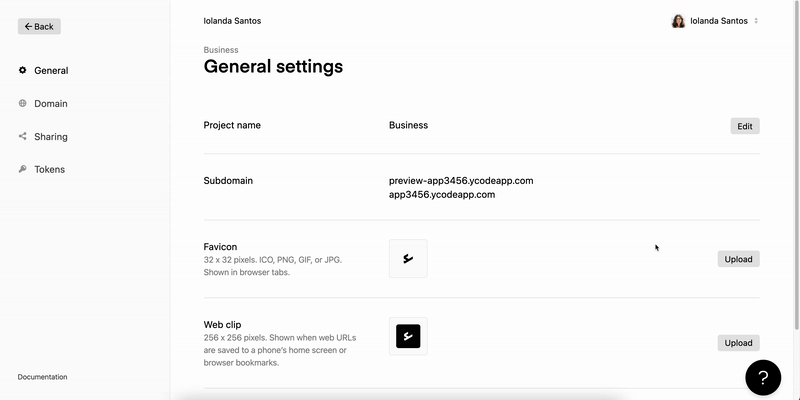 The project has now been transferred successfully to the other account!