Top panel
This panel is where you can find all elements to add to your canvas, undo or redo changes, preview pages and publish your project.
We'll go through each icon in the top panel, so you know where to find everything.
Blocks
Unfold this menu and you'll see various structures and list elements. They are separated into five sections:
Layout: Div block element

Page: Section and container elements

Separators: Horizontal element

Tables: Table elements

Lists: List and list item elements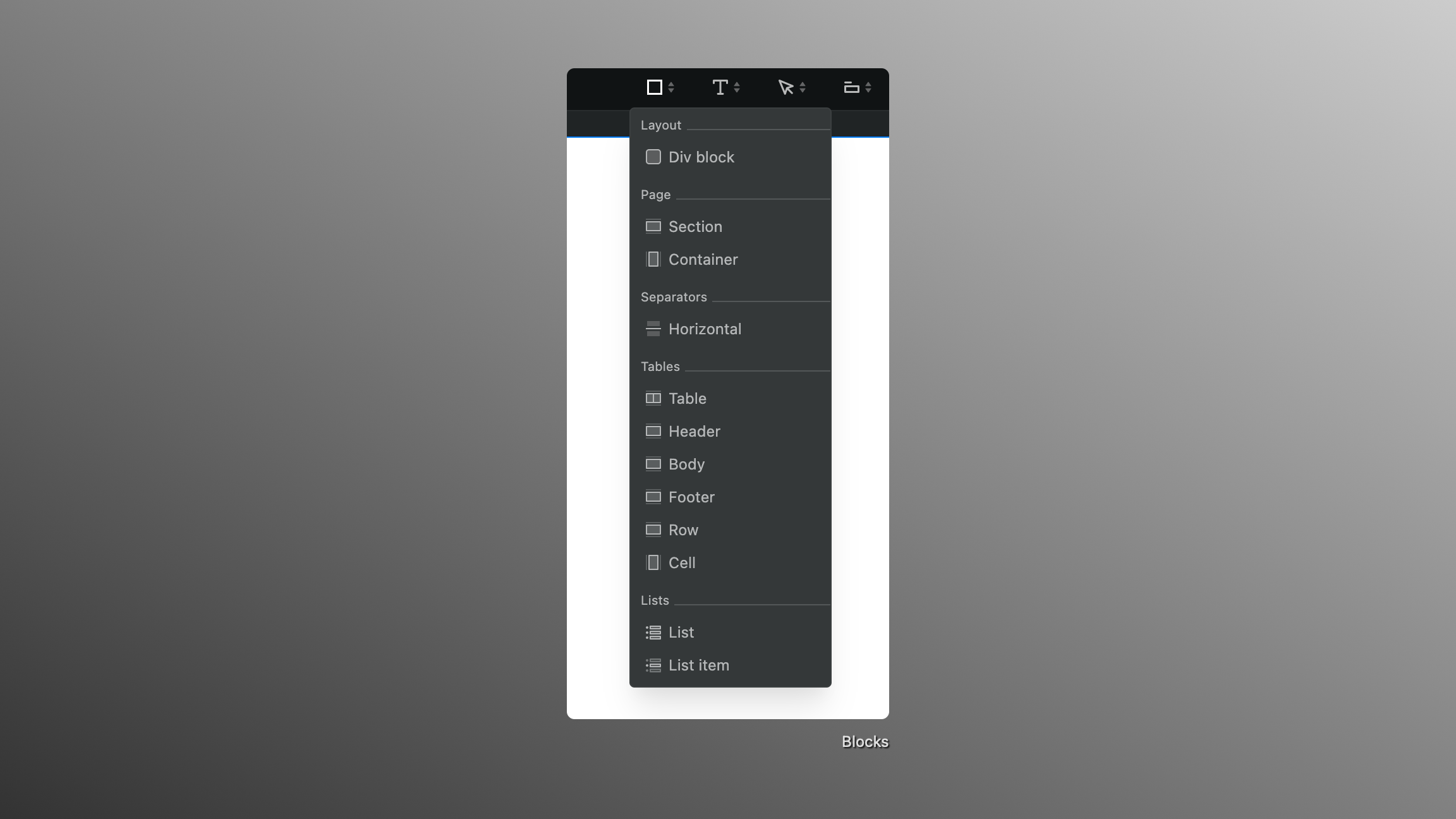 Text
The Text icon menu contains all the elements that refer to content. It's separated into three sections:
Headings: Heading 1 to 6 elements

Blocks: Paragraph and rich-text elements

Inline: Inline text and form label elements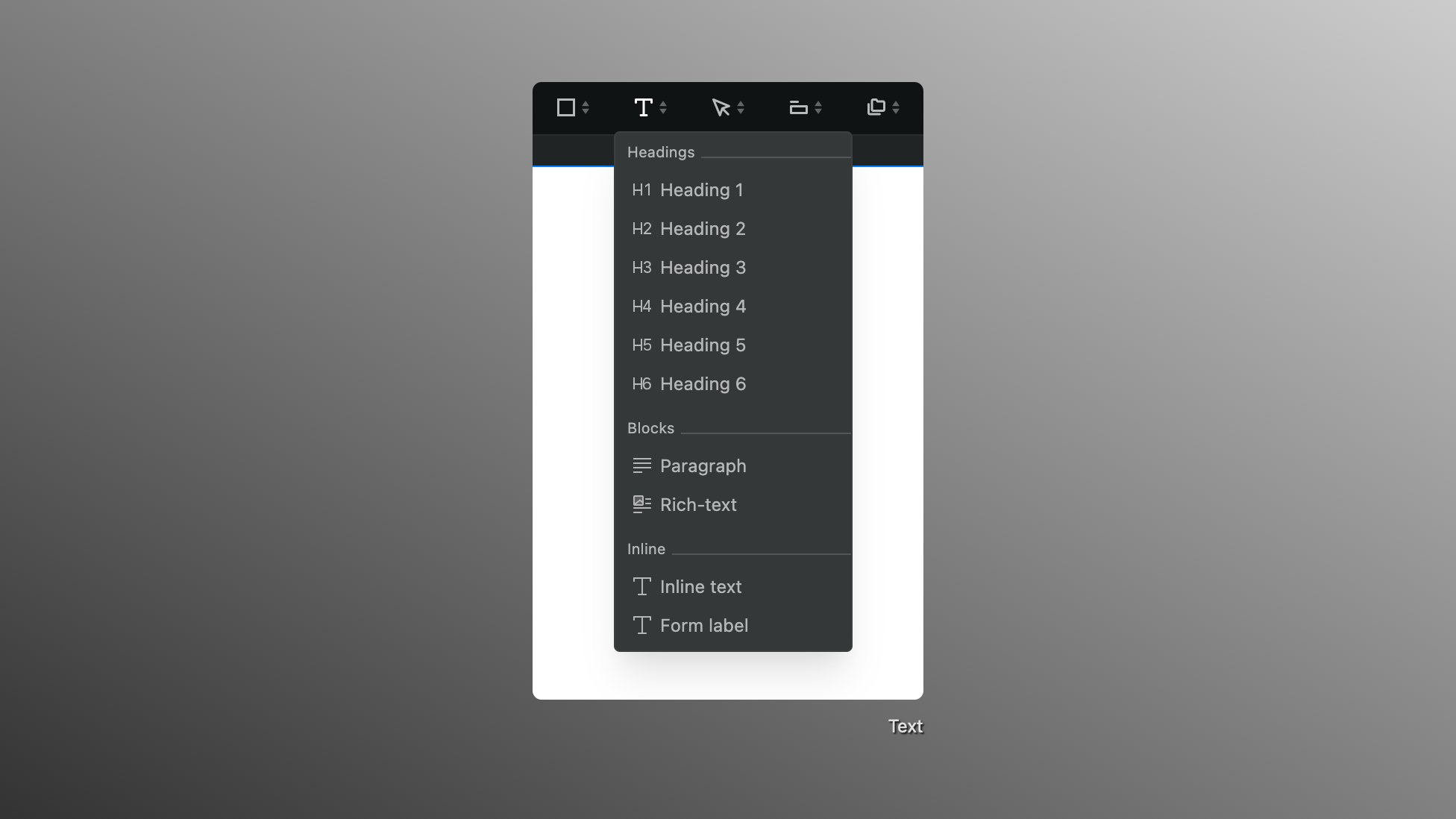 Actions
In this menu, you'll find link and button elements:
Text link

Link block

Button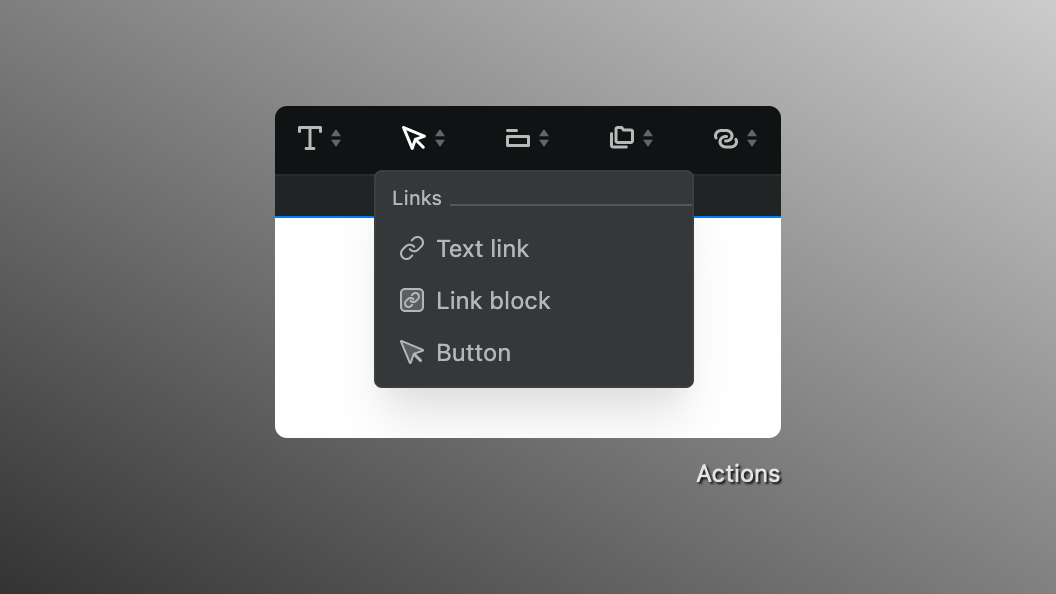 Forms
This menu contains all the elements you need to build forms. There are three sections:
Form: Form element

Elements: Input group, labels and button elements

Inputs: Input, Select, Textarea, Rich-text, Checkbox, Radio and File input elements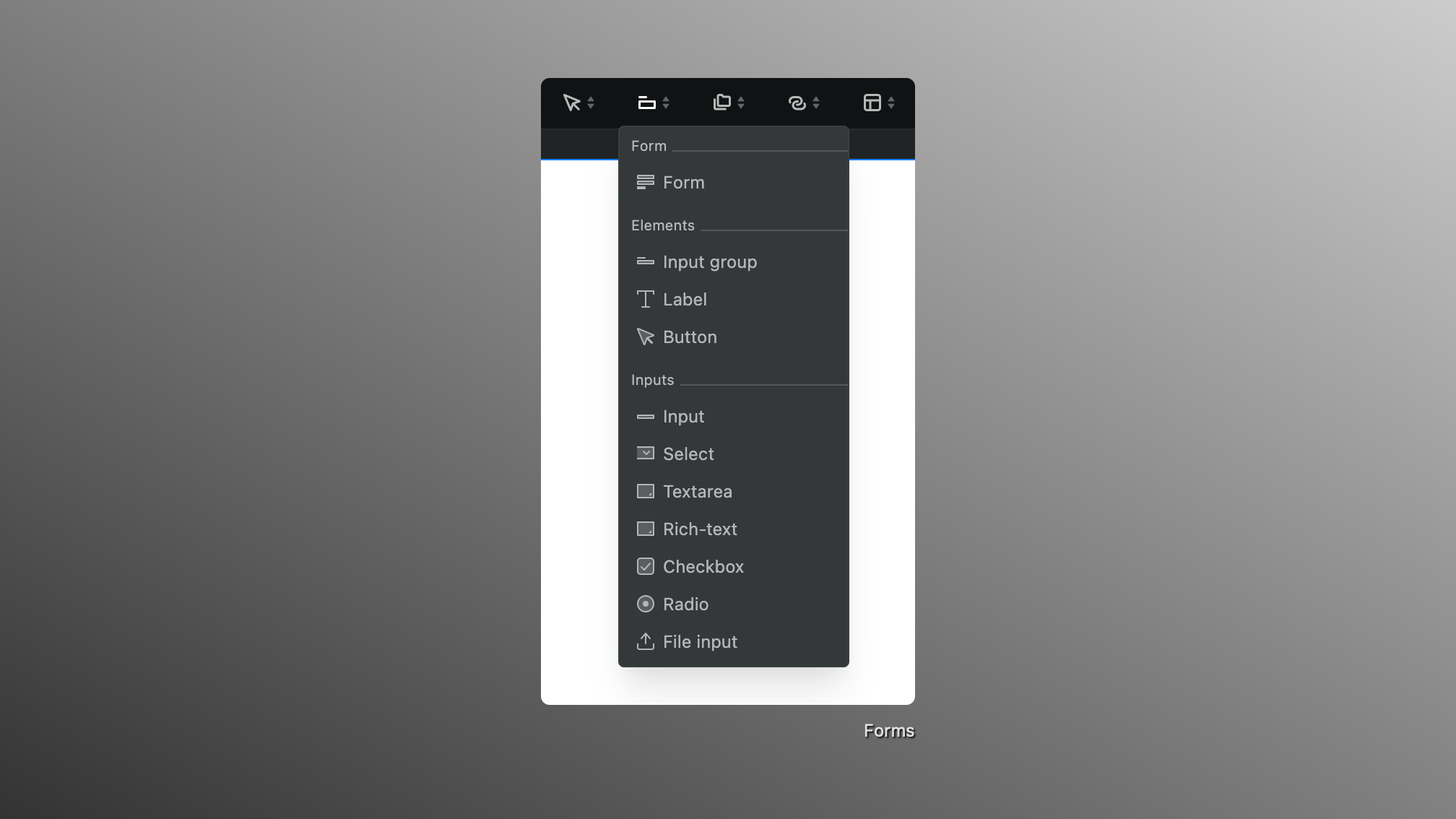 Assets
Here's where you can manage all media elements, organized into five sections:
Images: Placeholder image element. Upload images or see which images are already uploaded

Icons: Placeholder icon element. Import or upload icons and see the ones that are already in your library

Videos: Placeholder video element and placeholder YouTube element. Upload videos and see which videos are already there

Audio: Placeholder audio element. Upload and/or see which audio files are already there

Documents: Upload documents and see all the documents that were uploaded already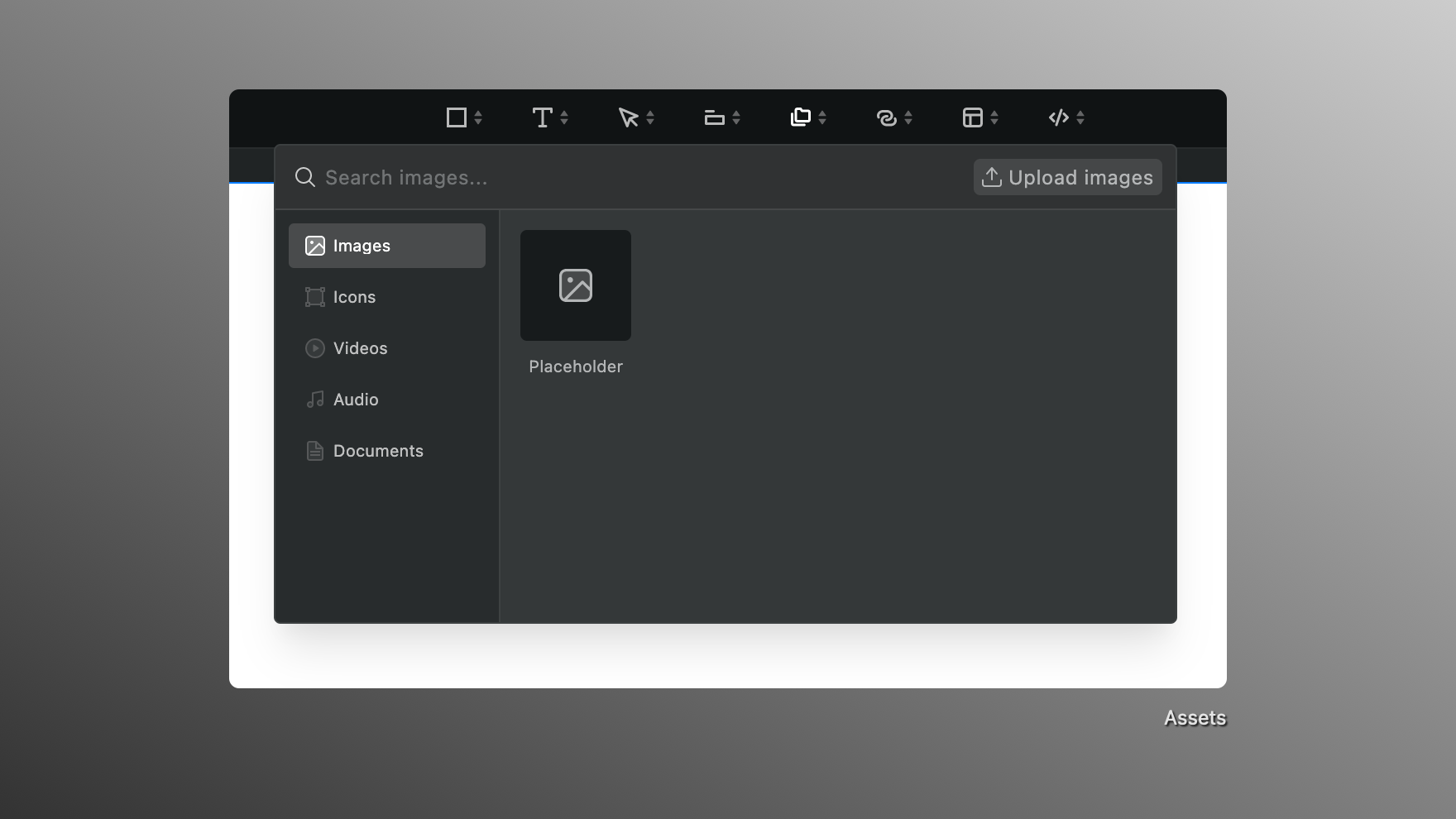 Components
If you've saved any components, here's where you will find them.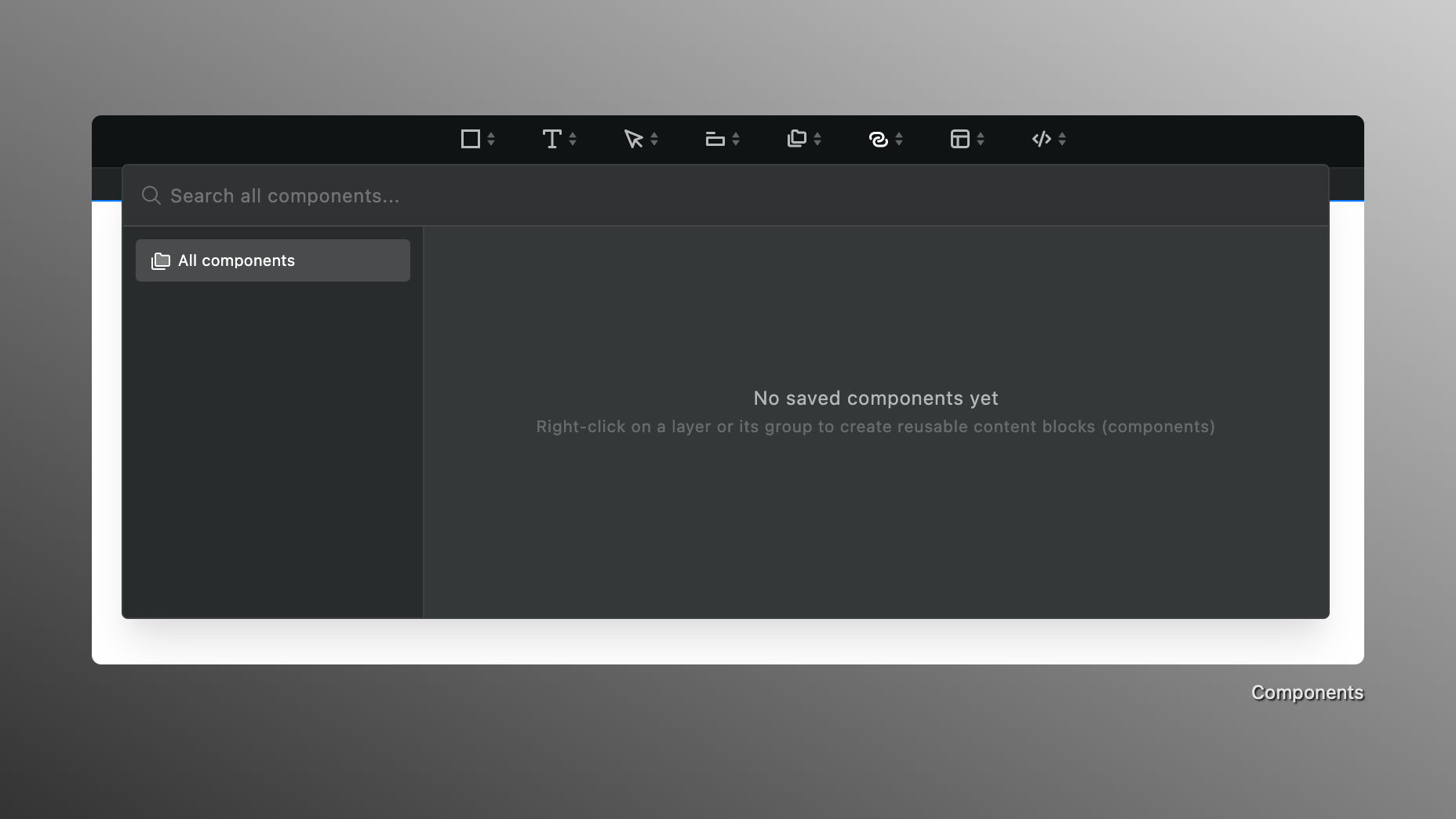 Layouts
Here you will be able to see and add to your canvas pre-built design elements.
To find more about layouts please see: Layouts.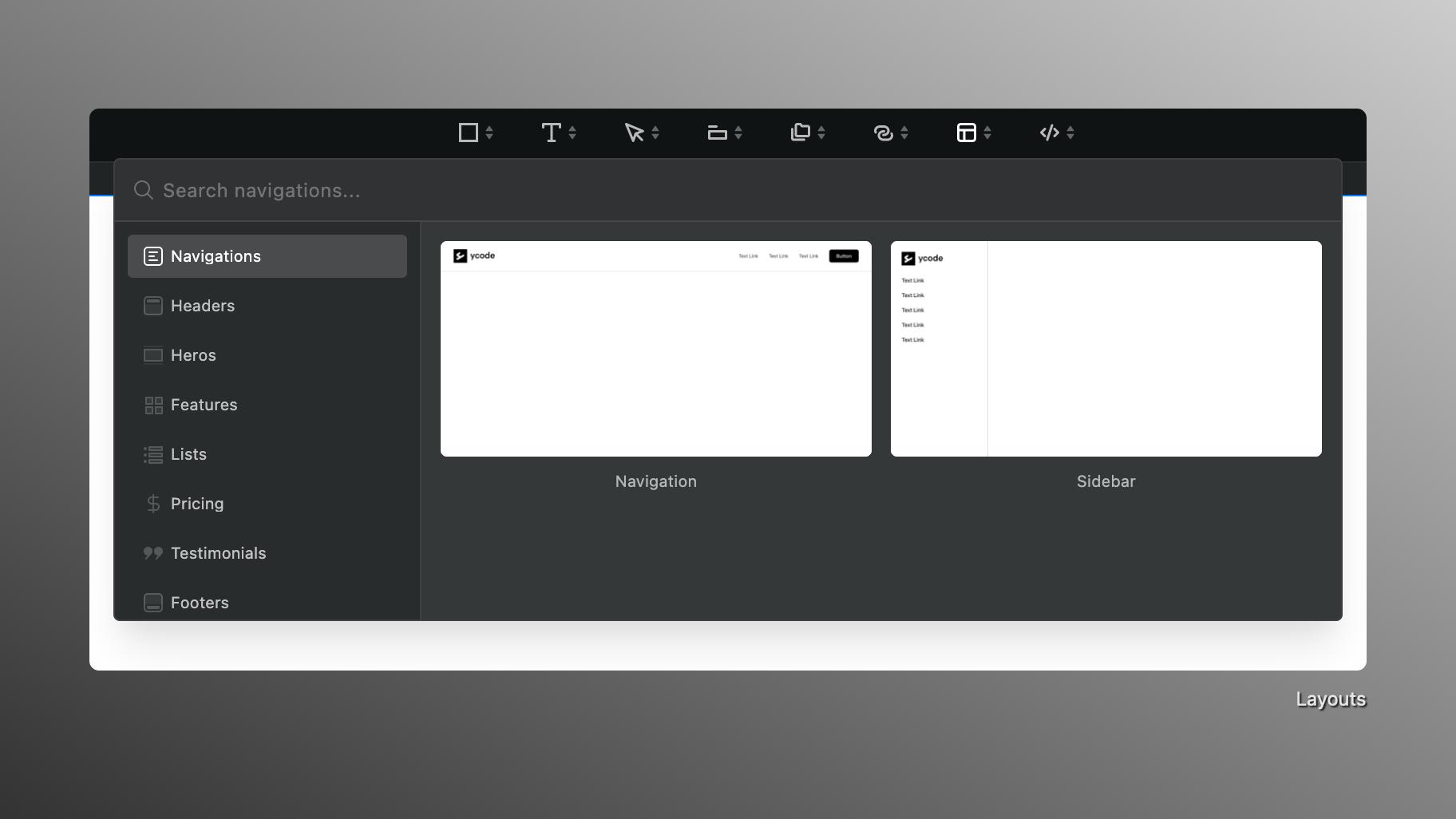 Embedded
Open this menu and you'll find HTML import and embed elements to add to your canvas.
To find more about layouts please see: HTML.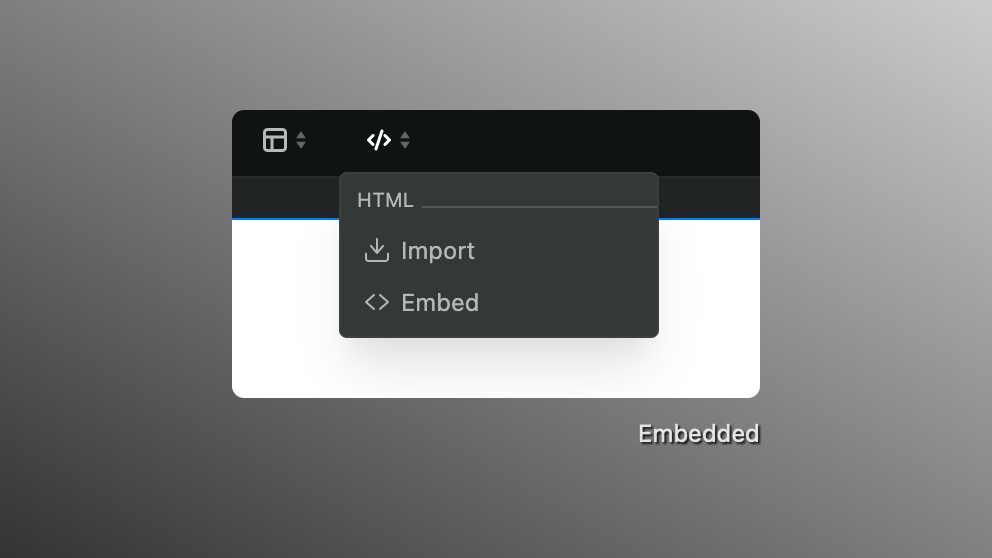 Undo/Redo
A bit further to the right in the top panel, you'll see an undo and redo button. You can also use the shortcut ctrl + z (cmd + z on mac) to undo an action instead of clicking the button.
Save
This button is non-clickable because all your website's latest changes will be automatically saved. This way, you don't need to worry about accidentally losing changes!
Preview
With the preview feature, you can see what your website looks like without publishing it.
Publish
Once you're done building and designing, you can click the publish button to launch your project publicly!