Upgrade project plans
Ready to upgrade to a higher project plan? Let's do it!
Navigate to your dashboard, here's where you will choose which project to upgrade to. Hover over a project and click on the button with the three horizontal dots, then select Settings.
In the project settings, look over to the left side of your screen and choose Plan. Here you can view your current plan and its usage, to check whether you're getting close to your plan limits (like the number of pages, database entries, and file storage).
To upgrade your project plan, click on Change plan.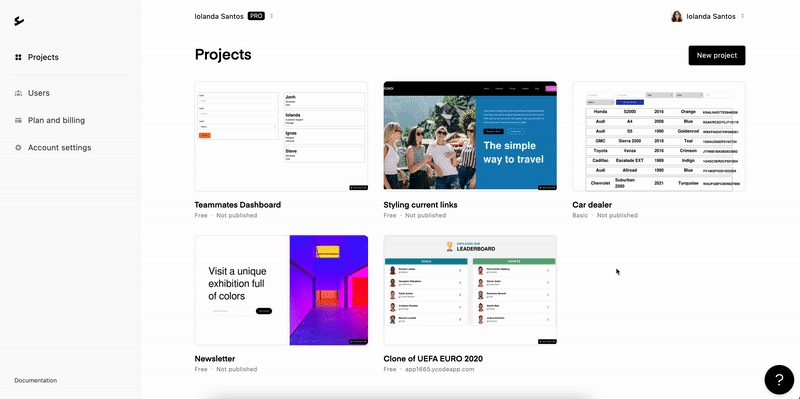 You can see how much each plan costs, which features it has, and how much space is included. Upgrade your current plan by clicking on either Choose Basic or Choose Business, for the Enterprise plan you will have to enter in contact with us for a custom solution and pricing, you can do so by choosing Contact us.
This leads you to the checkout page, where you'll see a short summary of the plan that you're about to purchase. If you change your mind, just click on Change plan and choose a different plan instead.
Fill all of the fields in the Billing and Payment information sections correctly and when that's done, click on Upgrade plan.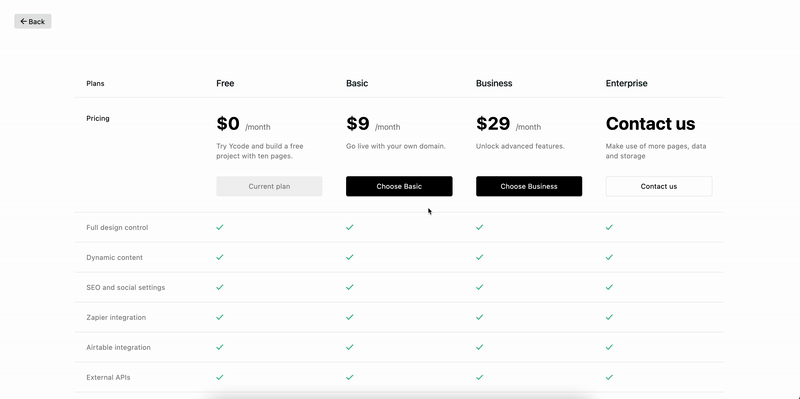 Your payment will be processed and you will instantly have access to your upgraded plan!