Ycode continues to improve and evolve as we add new features and updates based on your feedback. 
Over the past few months, we've been busy building and I'm very excited to share some of the amazing updates that you can start using today!
Editor mode and CMS
Ycode can now be used as a CMS (content management system) with our new Editor mode.
Ycode can now be used as a CMS (content management system) with our new Editor mode.
We introduced the Editor mode for people who just need to make content updates on their website without having to get into the technical design aspects. For more advanced design tasks, Ycode's default Designer mode lets you manage styles, layers, databases and workflows. Now designers can build projects using the Designer mode and give clients access to the Editor mode so they can edit and add new content themselves.
User roles and permissions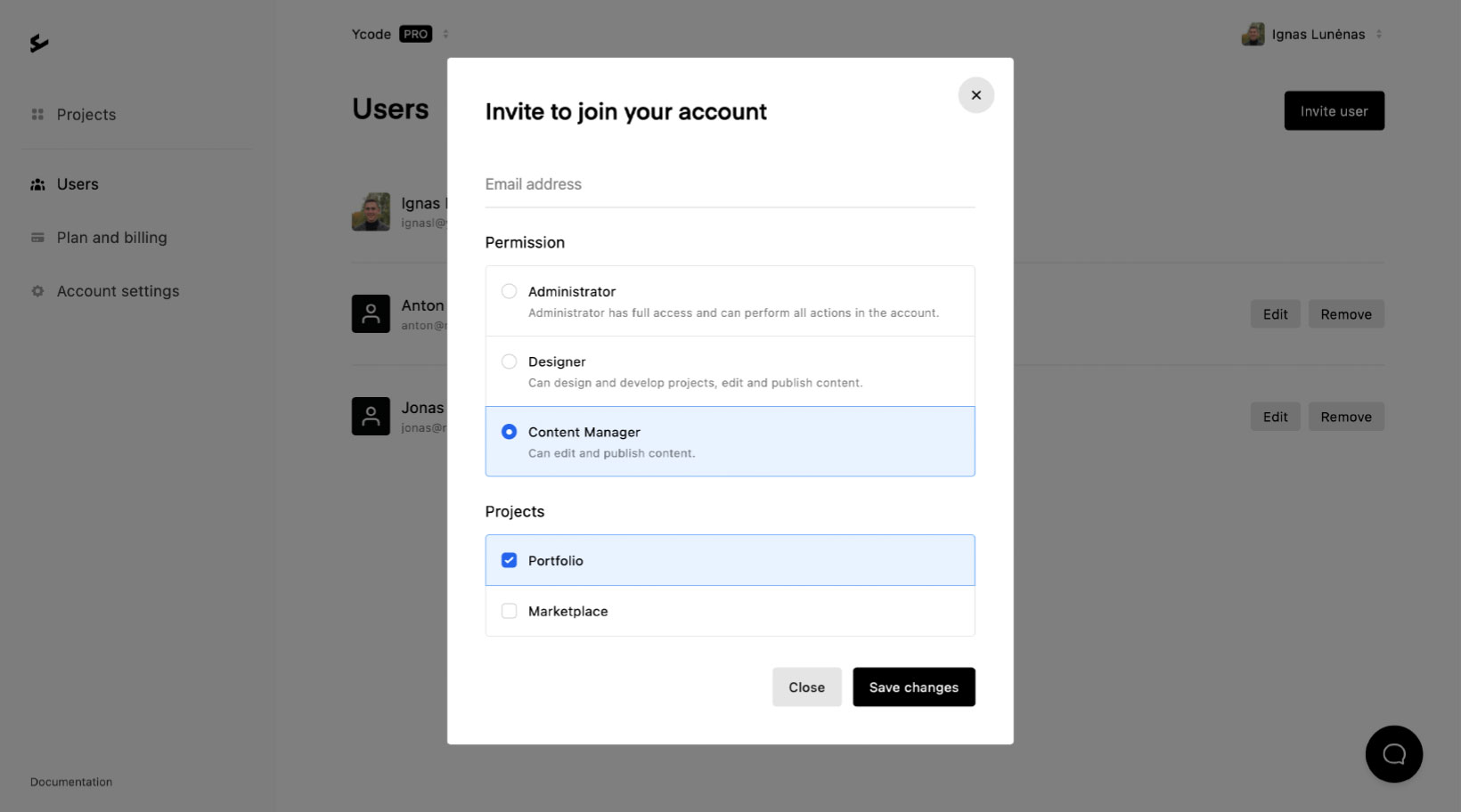 To get the most out of the new CMS experience, we updated the user roles and permissions so you can allow others to make those easy content updates. You can select which projects users have access to in your Ycode account. The 2 additional roles are:
Designer: Role allows you to design and develop projects, including editing and publishing content. This user role is unable to access billing or manage other users.

Content Manager: Role is designed for clients and content editors. It enables straightforward access only to editing and publishing content.
This is also an ideal solution if you have multiple clients. You can open separate accounts for each client and manage them with your single user account. If that sounds like you, I recommend joining our expert and partner program. Ycode experts and partners can have their users on multiple accounts for free. 
SEO tools and settings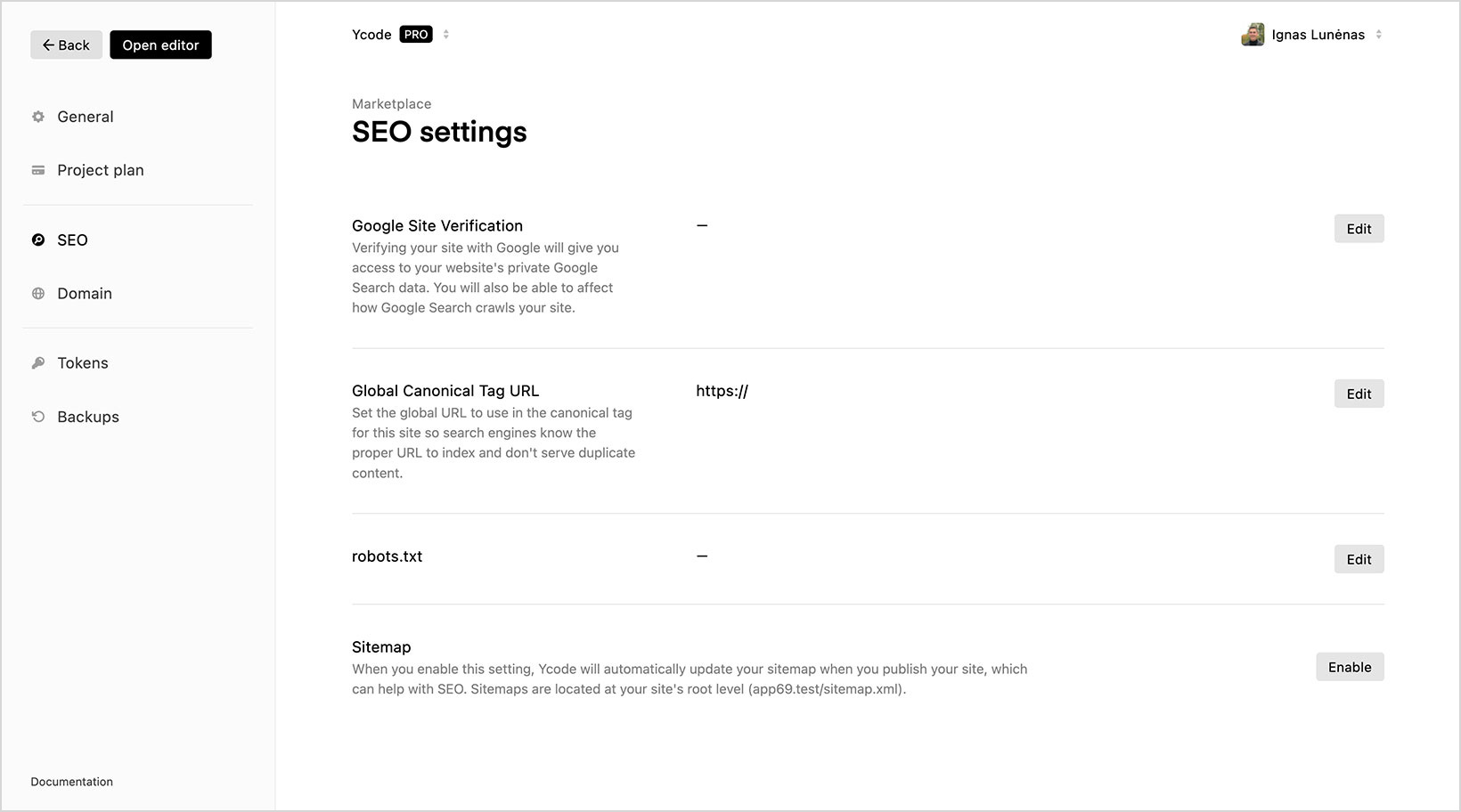 Boost organic traffic to your site! Ycode now gives you control over SEO settings, indexing rules, redirects, and more. All without having to install plugins or hire developers.
We added the SEO tools section in Project settings, which includes:
Google Site Verification: Offers a quick and easy way to verify your website with Google so you can use their tools.

Global Canonical Tag URL: Helps search engines know the proper URL of your website and avoid duplicate content.

Robots.txt: Controls which URLs search engine crawlers can access.

Sitemap: In Ycode can automatically build and update your website's sitemap to improve your SEO.
Moreover, we now have 301 redirect management. If you're migrating your website or just changing URLs, this will help you to guide users to the right place while maintaining an SEO score.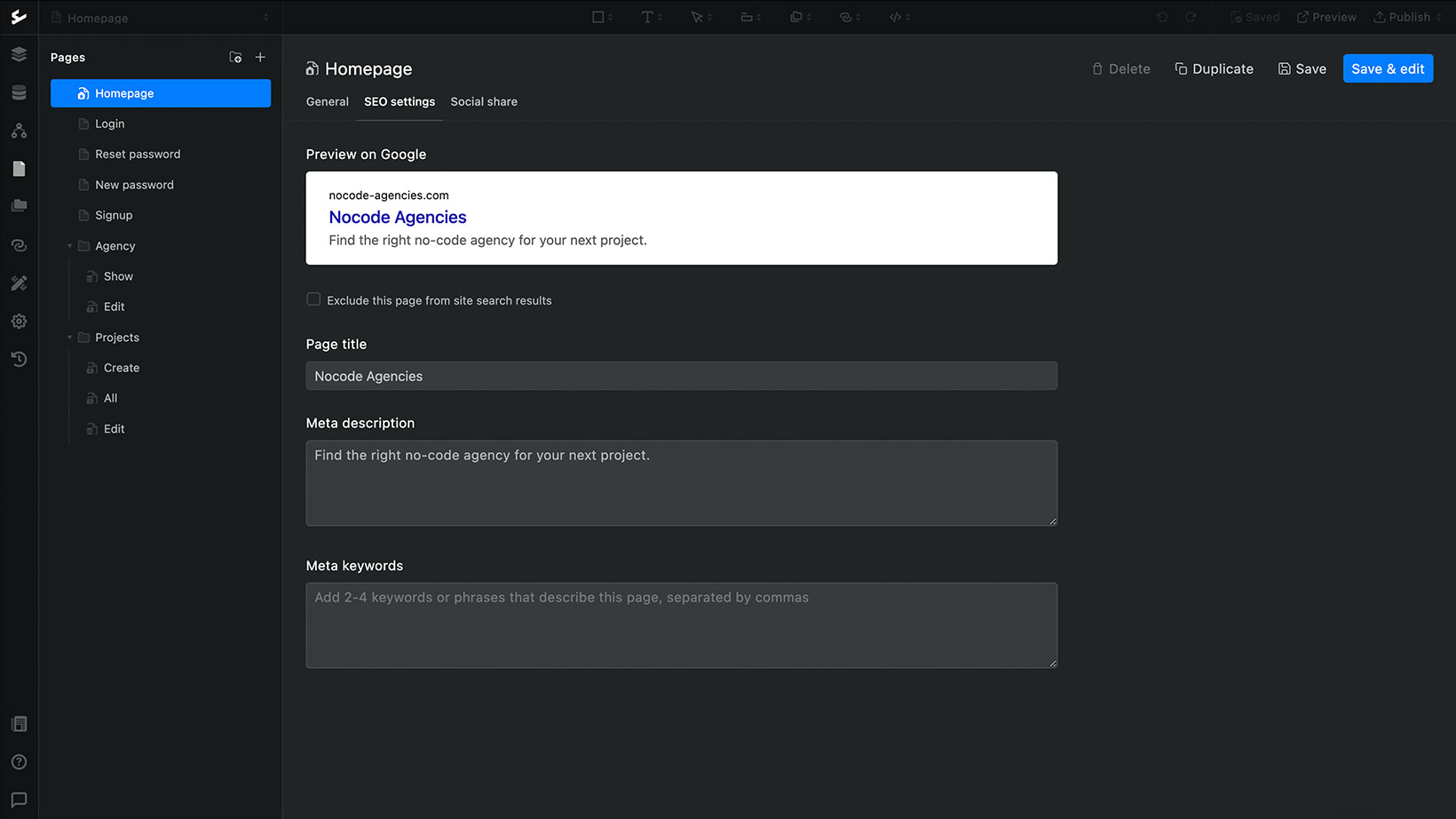 Last but not least, a reminder that you can define meta titles and meta descriptions of all your pages inside the Pages section of the project Editor. There's also a section for Social share settings where you can select the image to be displayed on social media. These settings work for both regular pages and dynamic pages.
More updates
For more details about these and some other latest updates check Marcin's video: