Redirects
Do you have a very old URL that you wish you could redirect your users from? Do you have an old URL that keeps showing up in search engine results which leads your users to a 404 page and wish you could change that? Well, now you can!
With the redirects feature you can reroute users and search engines to a different URL from the one they originally requested.
How to set up redirects
On your dashboard hover your mouse above your project, then click on the three horizontal dots button and choose Settings.
Once in the settings got to the left-hand side and choose Redirects.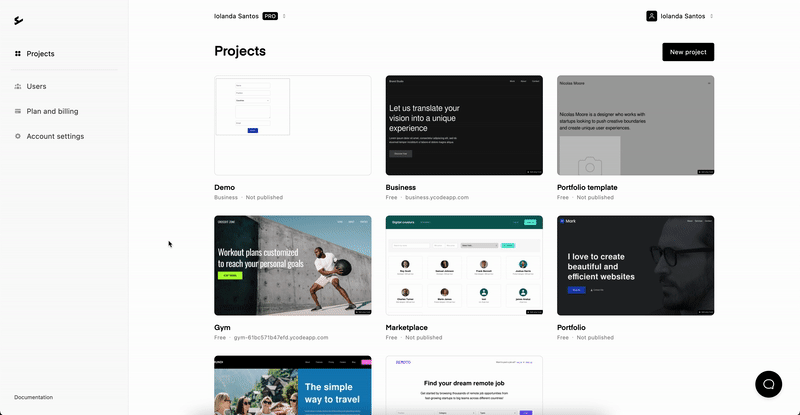 Here you can add your redirects by clicking on Add redirect button, then simply add the Old URL and the New URL. Finally, click on the Add redirect button, now every time a user clicks on the old URL they will be automatically redirected to the new one.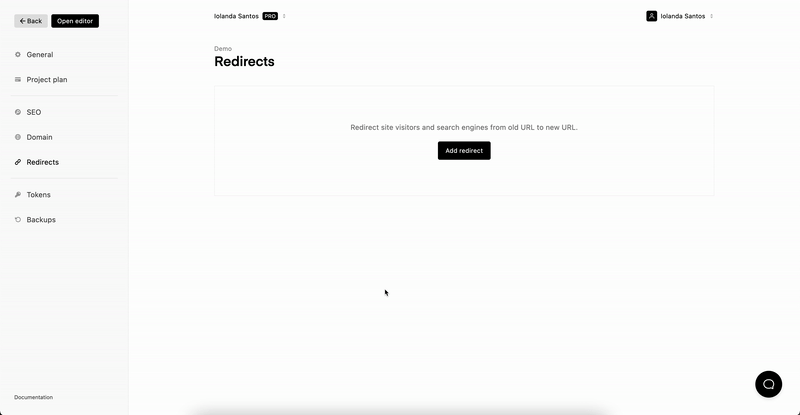 You can also Edit or Remove a redirect by clicking on the three dots in front of any redirect and choosing one of these two options.